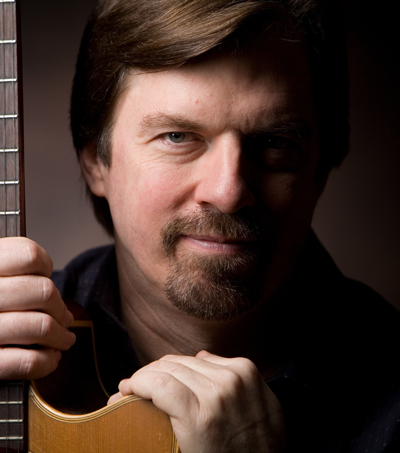 For almost twenty years, critically acclaimed singer-songwriter, Scott Wakefield, has criss-crossed the nation, performing his eclectically original and entertaining catalogue of songs for enthusiastic audiences everywhere. His collection of tuneful tales spans the wide gulf of human emotions and societal observations and ranges from sly to satiric and from hilarious to heartbreaking.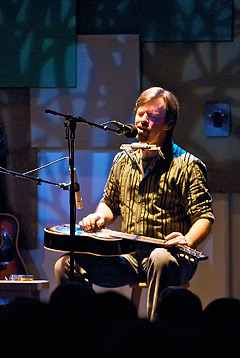 Music fans young and old alike have praised his creative musicality and captivating performances. The Tampa Tribune hailed him as "a masterful songwriter…a star in the making". New York's Applause Applause called him "a bucket of gold waiting to be discovered…his songs will be sung for years to come." The Chicago Tribune described him as "a combination of James Taylor meets Lyle Lovett meets David Letterman…a wonderful blend of humor and humility."

Mr. Wakefield's amazing career has featured him on Broadway, Off Broadway, television, and film and allowed him to share stages with performers as varied as Shawn Colvin, Tori Amos, Arlo Guthrie, Vicki Lawrence, Josh White Jr., The Red Clay Ramblers, Jim Lauderdale, Suzanne Vega, and John Davidson.

Scott's first CD of original music, "OLDER THAN DIRT" garnered much critical praise and acclaim and his song, "Toilet Seat" was named the Best Novelty Song of 2004 by the Los Angeles Songwriters Association.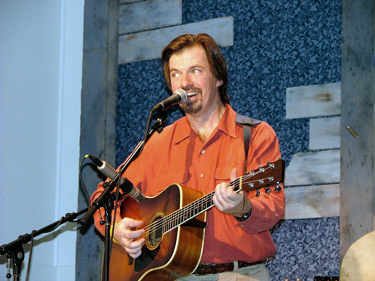 Now, Mr. Wakefield has released his second collection of heartfelt, melodic observations on life, love, and lunacy entitled, "VEGETARIAN NIGHTMARE". This stunning artistic achievement features thirteen wonderfully entertaining original selections that have critics raving from Texas to Timbuktu. "VEGETARIAN NIGHTMARE" includes many of Mr. Wakefield's long time concert favorites such as "The Understudy", "Chicken Fried Steak", and the tender country flavored ode to his mother, "Cattle Ranch". You can purchase either "VEGETARIAN NIGHTMARE" or "OLDER THAN DIRT" online at www.ScottWakefield.com, CDBaby.com/ScottWakefield2, or through Itunes. As one recent listener cooed, "Scott's music is like a little piece of heaven in your ears."